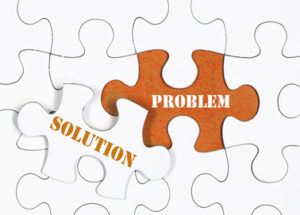 Consolidated MD provides the right solution for your medical practice!
"I have been working with Consolidated MD since I opened my practice.  As my medical billing service, their staff works like they are an extension of our office treating my patients with care while getting my claims paid correctly."
Dr. Reginald Griffin , Concierges Bariatrics Minimally Invasive Surgery
Put our decades of experience helping medical professionals.
Our Medical Billing Professionals work diligently to keep your A/R low. Our Practice Management Consultants perform various medical consulting and can assist your staff or get your medical practice on track for success today and into the future. Our Advertising and Marketing department can keep patients coming through your door.
Why Consolidated MD for your medical practice and medical billing?
We're passionate about helping your practice improve YOUR
bottom line revenue

and peace of mind!
Practice Management Consulting
Practice Management Consulting is long term services such as:
Insurance Contract Negotiations
Billing / Coding Audits
Chart Audits
Human Resources
Work Flow Evaluation
and more…..
These service are generally performed on a quarterly or bi-annual basis based on the size of your practice and based on the consulting service performed.
Medical Practice Consulting
Medical Practice Consulting are short term services , such as:
Employee Training
EHR Selection / Implementation
Practice Valuation
Credentialing
New Practice Start-Ups
and many more…….
These services are performed with a completion date in mind.

Medical Billing & Coding
As an experienced medical billing company, our role is very significant in achieving efficiency for healthcare companies.  Healthcare companies outsource their physician billing requirements for various reasons like reducing the facility costs and labor costs required.  Outsourcing medical billing can increase the revenue of a healthcare facility to a large extent.  There is a high chance of encountering losses by managing the billing process on their own.  For this main reason these companies choose to outsource the physician billing services.  As leaders in the industry we also strive to achieve maximum profits for our medical insurance billing clients.
Medical billing is a function that is crucial to any medical practice and hospital, big or small. More practices have run into trouble because they neglected the financial part of their practice.  It used to be normal for either the doctor to handle this himself or just hire someone to come into his office and take care of this either full time or part time.  Things have changed drastically over the years and it is simply not practical for a doctor or any medical practitioner to take care of the medical billing and coding himself or hire those who are not specially trained for this.
Medical Marketing and Advertising
Medical marketing is its own unique advertising specialty, requiring an approach that is different from marketing any other product or service. Our success at increasing patient volume that will increase revenue comes from years of experience in determining what delivers the best results and return on investment.
We also bring another important element to the table: the utmost respect and appreciation for the critical practice of medicine.
Successful medical advertising must walk the fine line between a compelling marketing approach and the importance of never compromising the honor or dignity of the medical profession and its physicians. Although a medical practice is a business, it cannot feel that way to your patients. The mastery of this subtle technique is one of the skills that sets our medical advertising and marketing consultants apart.
A full spectrum of marketing solutions (TV, radio, print, direct mail, web, patient education), and our ability to work with any size practice or budget. Let our medical advertising experts help you choose an effective medical advertising campaign.
PROVEN RESULTS FOR YOUR PRACTICE!
Bottom Line Cost
Consolidated MD medical billing service will assist our healthcare providers/physician offices, hospitals, clinics by maximizing their revenue and minimizing their BOTTOM LINE COST.
Real Solution
If you are looking for a dedicated team that will provide your practice a thorough, diligent, effective, and cost effective medical billing solution to your total A/R management, then Consolidated MD medical billing service is the only REAL SOLUTION.
Excellent Support
We help practices, new and well established, optimize their entire office through proven and tested methodologies.  Here are a few more reasons to seek our guidance and services:

If you:
…are noticing your revenue decreasing quarter after quarter
…are not sure if you are maximizing your revenue
…think your ICD-10 coding needs some help
…want to increase your reimbursements
…need assistance with MIPS/MACRA
These are just more ways Consolidated MD's Medical Billing Solutions will be able to help you!