Medical Practice Review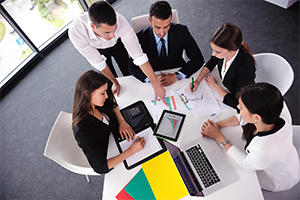 To put the concept in medical terms, Consolidated MD performs the equivalent of a complete history and physical on your practice. Whether you think you are in wonderful shape or you are in significant financial or operational pain, our medical and health care practice management consultants will examine all aspects of your practice and report our impartial and independent findings.
At the completion of the on-site visit and analysis by one of our medical and health care practice management consultants, we will sit down with you and tell you what we found – both the good things and the places that might need improvement.
We will operate under the premise that you will want to hear what you need to hear and not just what you want to hear. In addition to the oral discussion, we will also prepare a comprehensive written report of our findings, recommendations and plan for implementation.
If you want to develop a valid treatment plan, you have to be able to look past the symptoms and treat the disease. All of our consultants have the training and experience to recognize the sources of these problems.
My old biller decided to retire when ICD-10 were introduced.  I am so glad she did, since then I have switched to Consolidated MD.  They also showed me how to capture more revenue for services I was already performing.  My revenue has increased by almost 30% and I am not working any harder.  Thank you Consolidated MD!

Gisela Garcia-Leyva M.D. , St. Petersburg
What separates Consolidated MD medical and health care practice management consultants' process from that of other "consulting firms" is our commitment to the implementation of these recommendations. All too often, practices tell us that their practice had a survey done by a consulting firm but nothing changed. The proposal sat on the shelf, or at best, a few improvements were made, but people soon went right back to their old habits because no one was responsible for seeing the improvements and projects through to completion.
Of course, you are certainly not obligated to use this component of our consulting service and are free to take our health care and medical practice management consultation recommendations and implementation plans and "do it yourself." It's your call!